Being Together is a Blessing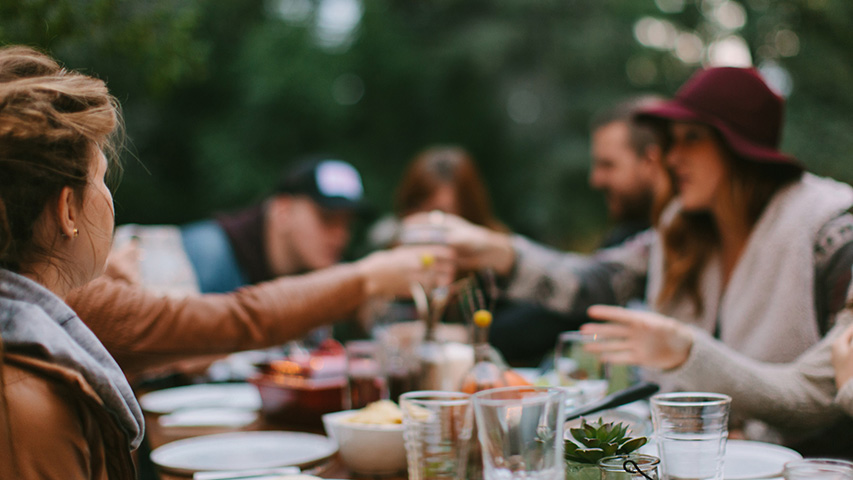 I want to take a moment and celebrate something wonderful with you. Our sister Sheryl Prosise has been struggling with illness for some time. For a long period she was too ill to attend church services. And so she did what reasonable Christian people do: she asked for prayers. Which we of course, by command, are happy to give. "And pray in the Spirit on all occasions with all kinds of prayers and requests. With this in mind, be alert and always keep on praying for all the Lord's people" (Ephesians 6:18). We prayed, and I could not fail to notice that Sheryl's smiling face is with us once more. She has been returned to our church fellowship in answer to our prayers. God is good! It is wonderful to have her back. And considering how she has been at every church related thing that we offer for the last couple of weeks I think she's happy to be back too.
Fellowship is such a wonderful thing. You might not realize how important it is in your Christian life. But I guarantee if you become ill and miss a couple of services you'll get it. Perhaps you'll wonder why anyone would miss a service by choice. Our fellowship is so uplifting! It gives us strength to make it through the rest of the week. Fellowship is so important that it is one of the things the early Christians chose to devote themselves to: "They devoted themselves to the apostles' teaching and to the fellowship, to the breaking of bread and to prayer" (Acts 2:42). I would encourage all of you to be devoted to the fellowship. I would encourage continued prayer for those whose illness is keeping them away. And thank you to all of you who realize that fellowship can extend even beyond our church services.
Tom and Barb, you are a blessing to this congregation. The gatherings that you have at your home are a joy. Patrick and Nicole, thank you for organizing the Christian Tee Shirts. Patrick VanHorn, great idea on getting the 3-5th graders together for a fun evening. These are just some of the recent examples of people who realize how important fellowship is. Wise people know that more fellowship is better than less. So go and spend some time with your brothers and sisters in Christ. Visit those who can't come. Bribe people with food and/or board games to get them in your home. Do whatever is necessary to make sure lots of fellowship happens so we can all be blessed.