Bible Marking Session for Ladies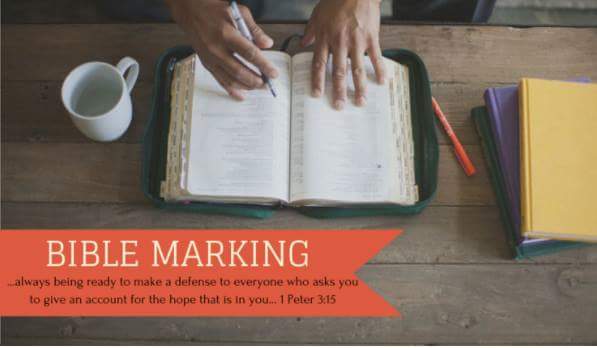 All ladies are invited to a Bible Marking session on Monday, May 8th from 7 to 8:30 PM. Bible Marking is a simple, easy tool that allows you to have topical answers at your fingertips. The Bible tells us to always be ready to give an answer for the hope we have (1 Peter 3:15). However, most of us are sent scrambling to Google to answer questions about the Bible. In this session, we will learn the simple technique of Bible Marking while studying God's desire for each of us – to win souls. Our topic will be 'The Plan of Salvation'.
Bring your Bible and colored Micron markers. Refreshments will be served!