Downriver Life Enrichment Series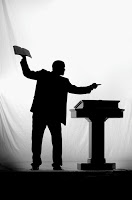 The annual Downriver Enrichment Series is coming up! The dates are Sunday, October 4 through Wednesday, October 8th beginning at 7PM at the Gateway Church of Christ, 14950 Northline Road, Southgate.
The theme this year is: Hard Fighting Soldier – Bringing Souls to Jesus By the Service that I Yield"
The DLES will begin Sunday afternoon at 3 PM with the 'First Sunday Singing', a monthly singing program in the Detroit area, coordinated by Brother Crocker of the Lamay congregation. First Sunday Singing is an opportunity for Christian singing groups from the Detroit area to perform. At 7 PM, an hour of congregational singing will begin featuring a variety of songs and song-styles.
The messages begin on Monday and are as follows:
Monday Night – "Faithfulness as a Soldier"
Tuesday Night – "Overcoming Fear on the Battlefield"
Wednesday Night – "The Battle Belongs to the Lord"
The featured speaker is Steve Cloer from the Southside church in Fort Worth, TX.
Congregational singing begins each evening M – W at 6:30 PM.  Classes are available for children ages 2 through 4th grade.  Invite your family and friends!