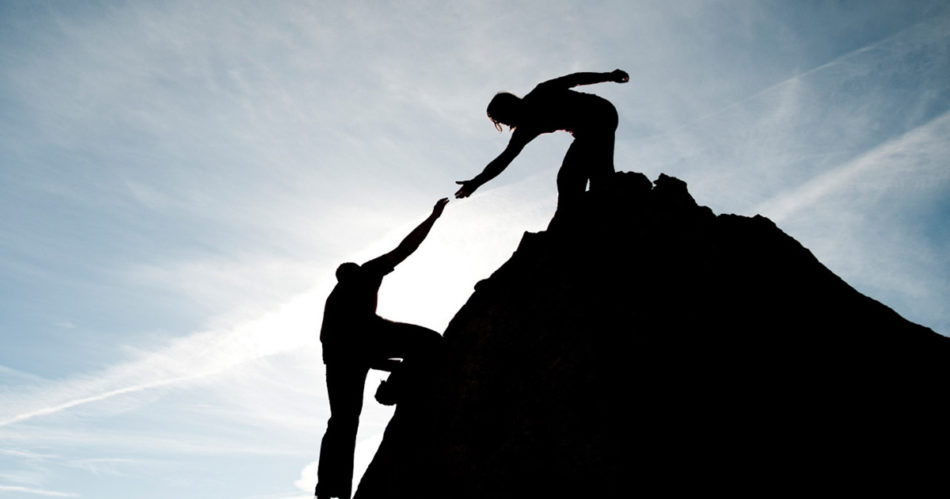 One year at church camp there was a girl who was obviously moved by the evening devotional. Really obviously. In fact, she was standing next to the bridge crying her eyes out. I think I was about 11 at the time and she was about 16. I had very little idea what to do to encourage this girl and, to my everlasting shame, I walked by without saying anything. So did a lot of people. In fact, at the next evening's devotional the speaker (who did stop to comfort her) rebuked those who walked by. He said that we need to be more encouraging to one another. We need to look out for one another and help those who need a hand. I don't remember, but perhaps he quoted the verse that sums up our current series: "But encourage one another daily, as long as it is called Today, so that none of you are hardened by sin's deceitfulness" (Hebrews 3:13). I learned a valuable lesson that day. I need to look for people who need help and take every opportunity to help them.
Of course, it is not always so obvious. Sometimes the clue that shows someone needs an encouraging word or a hug is much more subtle. We need to pray to God that He might give us eyes that see these things. Lord, help us all keep from getting completely distracted by material things, so that we miss the spiritual opportunities right in front of us! Lord, help us to see people and circumstances in a different way than the way we used to before we came out of the waters of baptism. If you want to see how people need encouragement you have to really look. You have to care enough to look. How often do you pass by someone without even looking at their face? Sometimes we're just trying to get by. We're caught up in our own situations, oblivious to the pain of others. We have to do better: "Carry each other's burdens, and in this way you will fulfill the law of Christ" (Galatians 6:2). You cannot carry someone's burden if you're not looking for what they need.
Learn to see what is good in every person so that you can complement. Learn to see where there is a struggle so you can give a hand up. Learn to see other people's talents so you can encourage them to develop this talent in the service of the Lord. And never, never walk by when someone is crying at camp by the bridge. Look at that person. See their need. Go encourage them with the love of Christ.