Fall Bible School Classes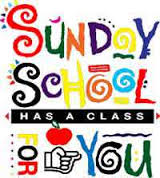 The Fall Quarter begins on Sunday, September 7th with new classes for all ages.  If you haven't been attending Bible classes, this is a GREAT time to get started!
Sunday School Classes  – 9:30 AM
The Adult Class that meets in the auditorium will study the promise found in Psalm 23 that no matter what is happening in our lives, God is with us. These lessons are designed to remind us that we are not alone in our struggles- that when bad things happen, when we are hurting, when we face trials and temptations, God is with us and will lead us through the dark valleys of life.
The Young Adult Class meets in the Fellowship Room in the basement and will continue their study of the book "Crazy Love" by Francis Chan and discover how falling in love with God will change us and how we live our lives.
The theme of the  Teen class is Jesus Meeting People.  They will study various stories in the Bible to discover the people that Jesus met while He was on earth, how He interacted with the people He met and learn more effective ways to interact with the people we encounter as they strive to be more like Jesus.
 WEDNESDAY EVENING BIBLE CLASS  – 7:00 PM
The Adults will meet in the Auditorium to study God's vision for man as revealed in the book of Galatians. Jerry Jones' book 'From Slavery to Sonship" will be used as a reference, but the Bible is the main text for this study.