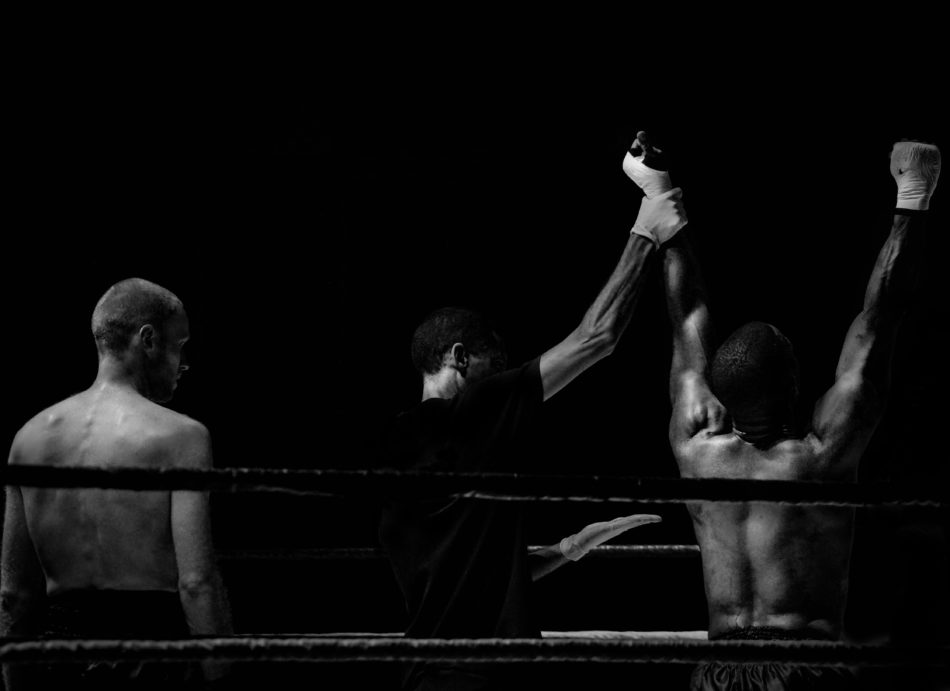 Sin causes all kinds of problems, there are all kinds of negative effects. One of these effects is damage to our moral compass. The Bible describes people "whose consciences have been seared as with a hot iron" (1 Timothy 4:2). Perhaps you have noticed that the first time you do some specific wrong thing feels a lot worse than the second time. That's conscience damage. I'm sure some consciences are damaged so much that "wrong" doesn't even register anymore. However, there are many others who are not there yet. People who desire to do good. People who still know that evil is wrong. And yet, these good-hearted people cry out along with Paul, "For what I do is not the good I want to do; no, the evil I do not want to do – this I keep on doing" (Romans 7:19).
Even when we know the right way it is still a terrible fight to live it. The problem is that the fight is against yourself. (How can you win a fight against yourself?) If we are not careful this fight can wear us down and lead us to despair. "What a wretched man I am!" (Romans 7:24). Our knowledge can produce sorrow. Others may sin and be happy about it due to their spiritual ignorance. But we know the right way! Our goal is to try to walk the right way! And so when we sin we clearly know that we have failed ourselves and failed God.
So what is the answer? Putting more effort into following the rules has mixed results. If we fix our eyes on the commands the wicked part of our hearts cries out to break that command. So, instead I suggest we "fix our eyes on Jesus, the author and perfecter of our faith" (Hebrews 12:2). Don't get me wrong, I want you to follow God's commands. Every single one of them – I don't want you to leave out a single letter. I also know you can't do it if you view them as a list of rules. If the Word is only "law" to you then you won't be able to resist yourself for long. But if you view the Word as a message from the risen Christ, whom you love, then sin will lose much of its appeal. "So, my brothers, you also died to the law through the body of Christ, that you might belong to another, to him who was raised from the dead, in order that we might bear fruit to God" (Romans 7:4).
If you want relief in the fight against sin you can always give in. Give up long enough and eventually your actions won't bother you anymore. But I hope you love God enough to go a different way. There is also rest from this fight in the arms of Jesus. The fight is over in heaven but even here, knowing you belong to Christ, the desire to sin is replaced by the desire to bear fruit to God.