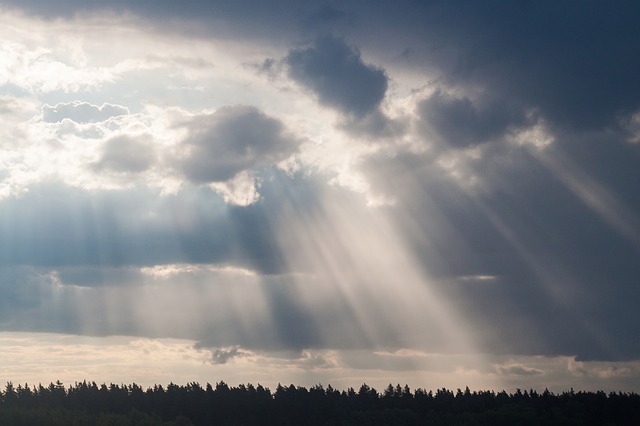 I have talked to many people over the years who have struggled with the idea of what happens next. After this life, after death, what happens next? I encourage this question in those who aren't Christians. Are you ready to face God? Do you know what He will say? Would you like to read what the Bible says He will say? Good things for those in Christ! Not so good otherwise. But when someone IS a Christian already and struggles with this question that is a different story. I would much rather see a Christian who is confident in the future. One who can say along with Paul: "I have fought the good fight, I have finished the race, I have kept the faith. Now there is in store for me the crown of righteousness, which the Lord, the righteous Judge, will award to me on that day – and not only to me, but also to all who have longed for his appearing" (2 Timothy 4:7-8).
I think some believe heaven to be near unattainable. I would agree – if you are talking about getting there by human effort. Completely unattainable in fact. However, we know that Christians enter their rest through the power of God. But how powerful is that power? Some think that the only ones getting there are the "super saints." Those who started churches and converted hundreds, like Paul. But notice what he said to Timothy. Yes, he looks forward to HIS crown of righteousness. But Paul also looks forward to the crown that will be given to others. To ALL, in fact, "who have longed for his appearing." I believe that some people look around churches full of people who have been baptized into Christ and think there are maybe a handful of people who will make it. You know, the ones who seem like they never sin. The ones who lead ministries and are always smiling. I think this attitude is dangerous. It undermines the confidence that we are meant to have in Christ. Hear this: "there is now no condemnation for those who are in Christ Jesus" (Romans 8:1).
I love coming to church. I love seeing all the people who attend with me at the Lincoln Park Church of Christ. I fully believe I am surrounded by a whole lot of people who are on their way to heaven. I can say what Paul said to the Thessalonians: "For we know, brothers loved by God, that he has chosen you" (1 Thessalonians 1:4). I see people who have obeyed the gospel. I see those whose lives have been changed. People who act to benefit others and not just themselves. I see people reflecting the love of Christ. I see many who have turned to God and who are waiting for the Son from heaven. All these things make me confident that we are a church that is heaven-bound. If you are in Christ I hope you are confident too.