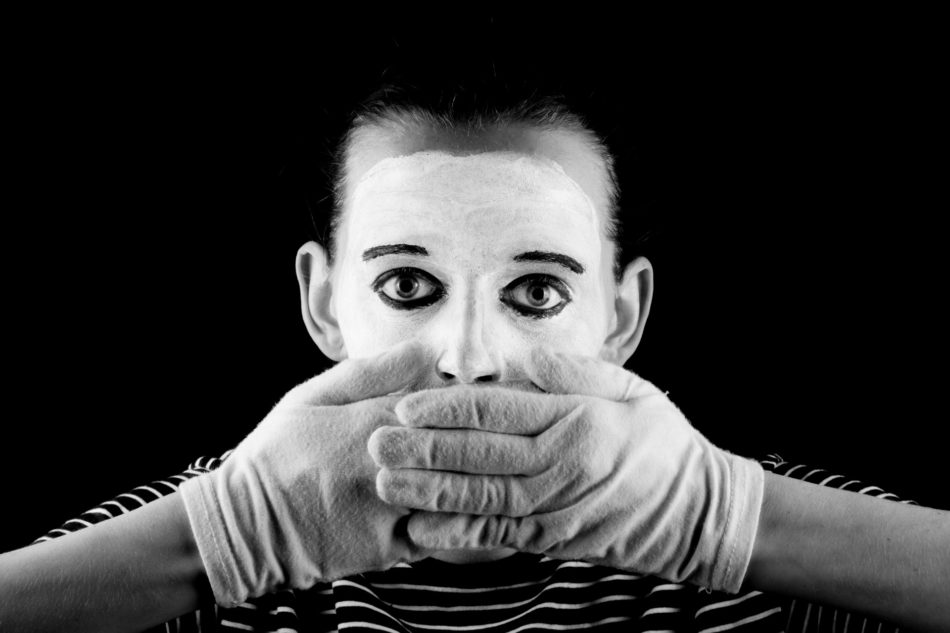 Imagine you are at a birthday party, and someone comes out dressed as a mime. He has on white gloves, a striped shirt, and white makeup on his face. When you see the way he's dressed you have certain expectations on how he is going to act. You figure you're going to see him try to silently get out of an imaginary glass box, right? However, as soon as the man comes out he immediately starts talking and telling jokes. So part of your brain calls out: "this isn't right! That's not what someone dressed as a mime is supposed to do!" Your brain is right.
The Word says "So in Christ Jesus you are all children of God through faith, for all of you who were baptized into Christ have clothed yourselves with Christ" (Galatians 3:26-27). Those of you who have obeyed the gospel have been baptized into Christ. When someone knows that you're a Christian there are certain expectations on how you are going to act. If your language is filled with profanity that is going to come as a surprise. If you spend your evenings getting drunk that is not part of these expectations. If you are known to lie someone is going to say "wait a minute, that's not what someone clothed with Christ is supposed to do." And that someone is right.
Christian people are called to live a different kind of life. "We were therefore buried with him through baptism into death in order that, just as Christ was raised from the dead through the glory of the father, we too may live a new life" (Romans 6:4). When a Christian doesn't act like Christ their actions don't match their outfit. So, we have to make some decisions when it comes to sin. First, we must "count ourselves dead to sin" (Romans 6:11). We must make a decision that we don't want to live that way anymore, offering our bodies as instruments of wickedness. Instead, "offer yourselves to God as those who have been brought from death to life" (Romans 6:13). Christians, fight against sin with all your hearts. That's no longer who you are.