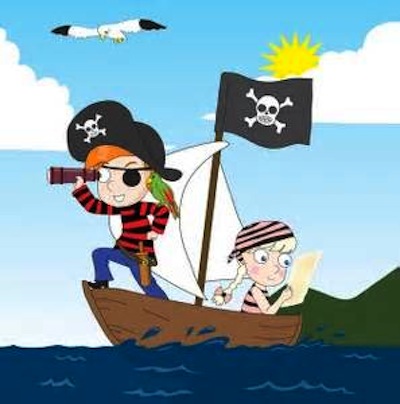 Saturday, June 28th   9 AM – 1 PM
All kids ages 4 through Grade 5 are invited to join the pirates on SonTreasure Island for a fun filled day searching for valuable treasures!
Students will enjoy songs, skits, Bible stories, games, crafts and snacks as they learn about God's unending love for them.
Lunch will be served.
Registration begins at 8:30 AM.