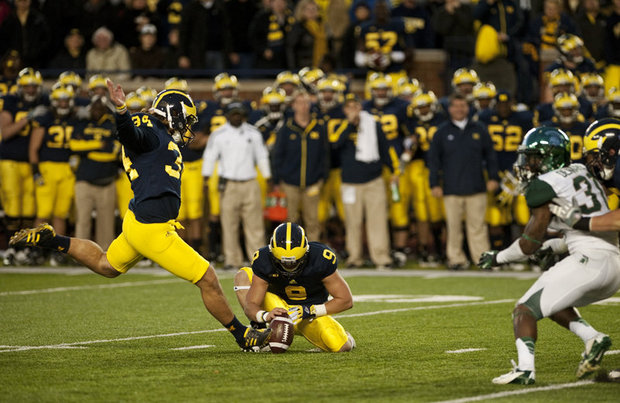 In the excellent football move "Facing the Giants" a grandfather gives his grandson some wise advice. The grandson had just started playing football and he became the team's kicker. However, on his first opportunity to kick a field goal he missed. He tells his grandfather "I knew I was going to miss it before I even kicked it." His grandfather replies: "David, your actions will always follow your beliefs." I think that's true! If you think you're probably going to fail you're probably going to fail. That's why we need to face our lives with courage. We need to believe "I can do everything through him who gives me strength" (Philippians 4:13).
The enemy uses discouragement as a powerful tool to cripple Christians. "You're going to give into this sin anyway, why not just do it?" "If you talk to your friend about Jesus you'll mess it up. Why bother?" "You're not good enough to finish this Christian race. Just give up." There's no way we're going to stick with difficult things if we think there's no chance of success. We may make an attempt – but the first setback simply confirms our belief that our effort is doomed.
I want to be someone who tells people that they can succeed. You CAN memorize twelve verses next summer. You CAN get through the whole Bible in a year. You CAN resist this temptation (and God says so too: 1 Corinthians 10:13). You CAN tell your friend about your faith, and have a good Bible study with him at your house. Church, you can do these things and you can succeed. I'm not saying it will be easy but victory is possible through Christ. And, perhaps most importantly, you CAN say along with Paul: "I have fought the good fight, I have finished the race, I have kept the faith. Now there is in store for me the crown of righteousness" (2 Timothy 4:7-8). Since actions really do follow beliefs be sure to believe what is true. God wins, Jesus is awesome, and you can do all things through Him.